Product
Battery Pack Lithium Ion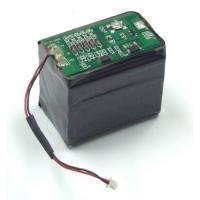 Battery Pack Lithium Ion
Li - Ion battery is rechargeable, which is an ideal solution to the portable power. They are generally used by consumer electronics such as televisions, digital cameras, calculators, audio devices, headphones, camcorders, and many other home products. Hence, battery pack lithium ion is quite popular in the market. Especially in the modern times, people carry their portable devices all day long that need to be recharged frequently. The li ion moves from the negative to the positive electrode during the discharge. In addition, the lithium ion pack uses intercalated lithium to be the material of the electrode. The kind of battery is available in various shapes and sizes and can fit different devices. It could be cylindrical or prismatic form. They are made from Li-ions from chemicals.

The main advantages of the battery pack lithium ion include three points. First, they are much lighter in weight than other types of rechargeable batteries. Second, with no memory effect, they can be recharged as much as you like regardless of how much they have been used. The property allows you to top up the charge without reducing their effective life. Third, the components of the cell are environmentally safe.

Axiss Technology is a well-reputed manufacturer of green batteries and chargers. With the improving innovation and professional R&D team, the lithium ion pack has become one of our best-selling items. Not only we provide products in good quality, but also we dedicate to serving good services to our customers. Please do not hesitate and contact with us for more information about the item today!